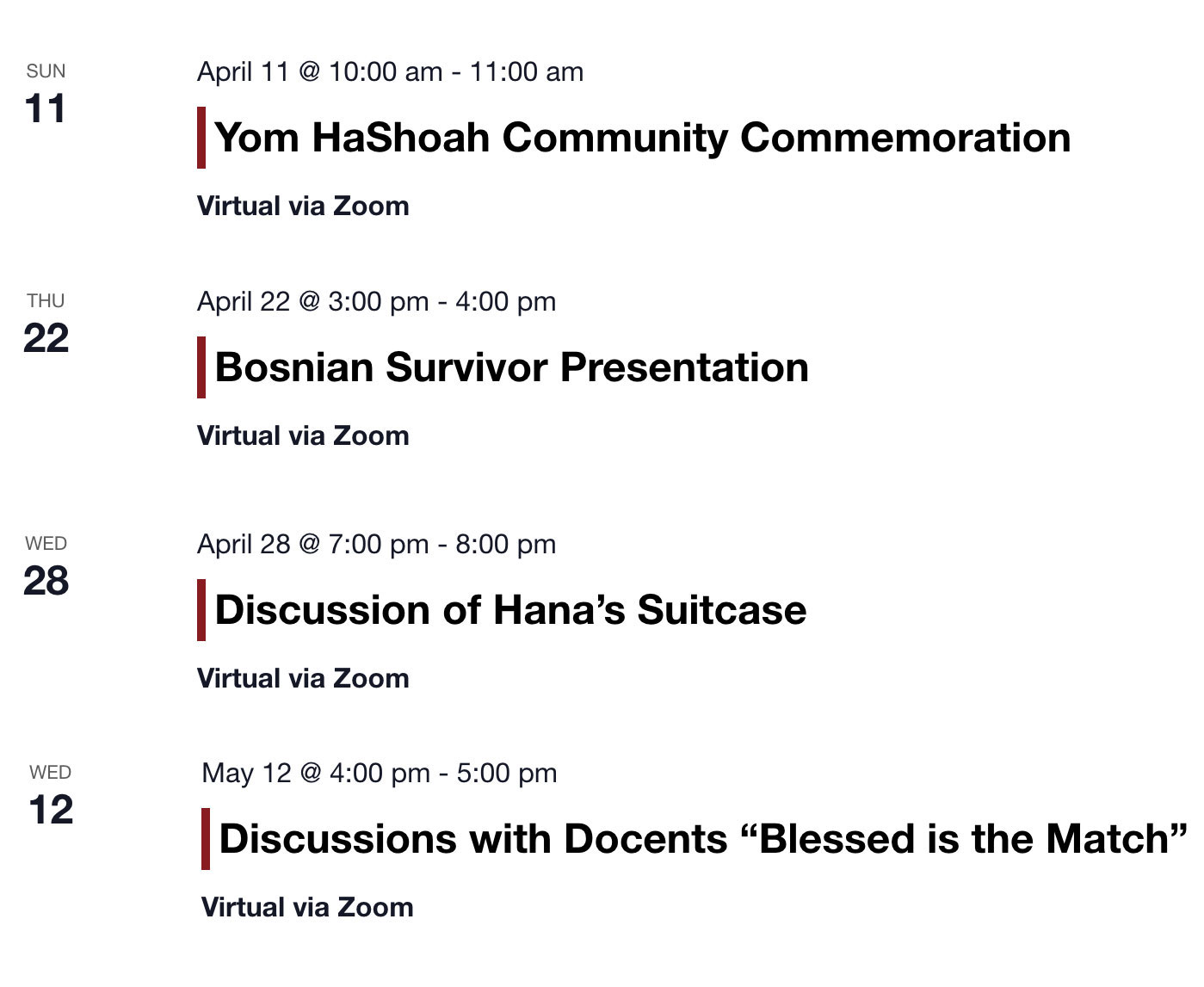 April and May Programs 2021
Join us for our April and May virtual programs via Zoom.
April 11: Yom HaShoah Annual Community Commemoration. Click here to watch the recorded program on our YouTube channel.
April 22: Bosnian Survivor presentation by Dr. Amra Sabic-El-Reyess, professor and author.
April 28: Hana's Suitcase presentation with Fumiko Ishioka.
May 12: "Blessed is the Match", the story of Hana Senesh.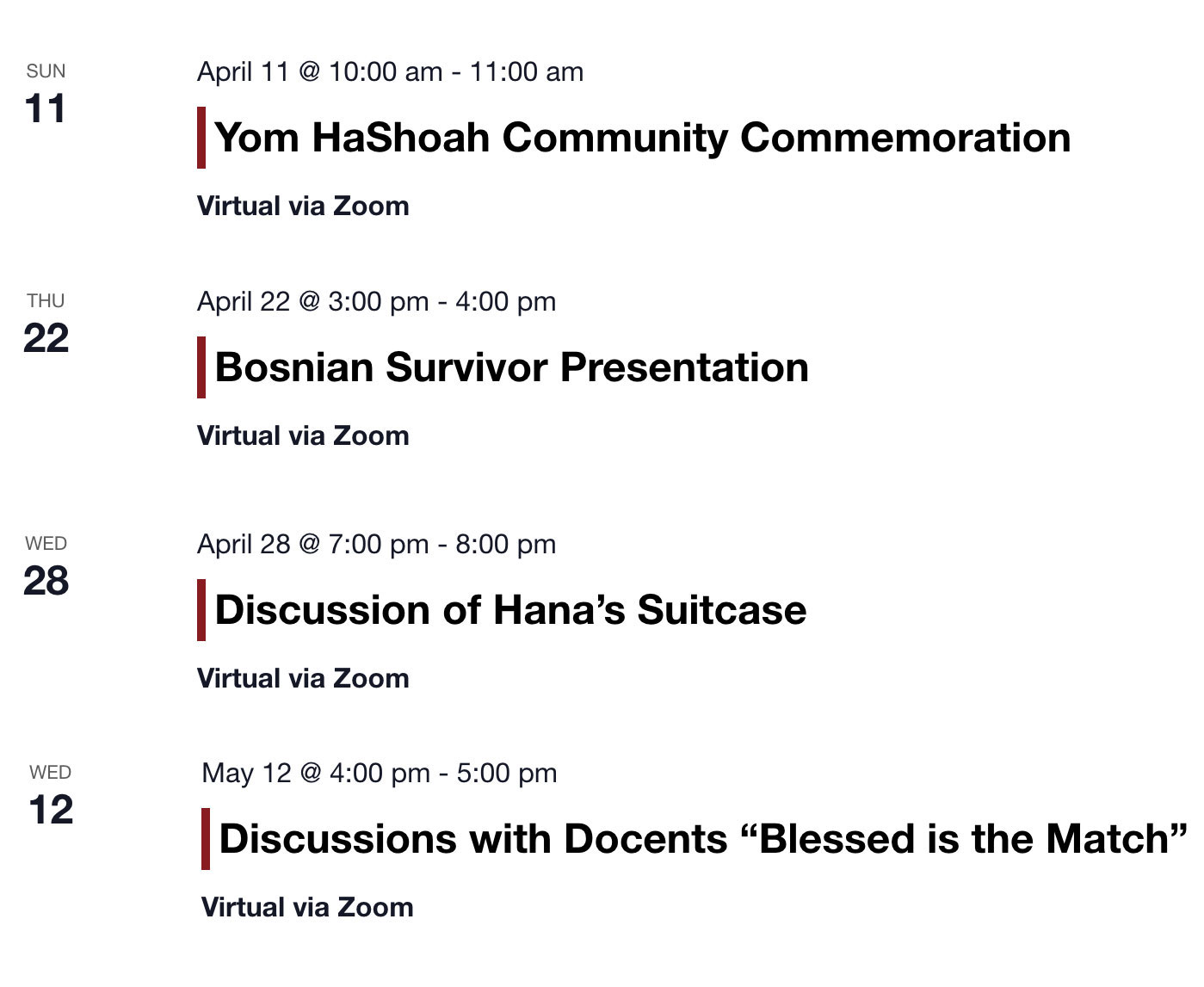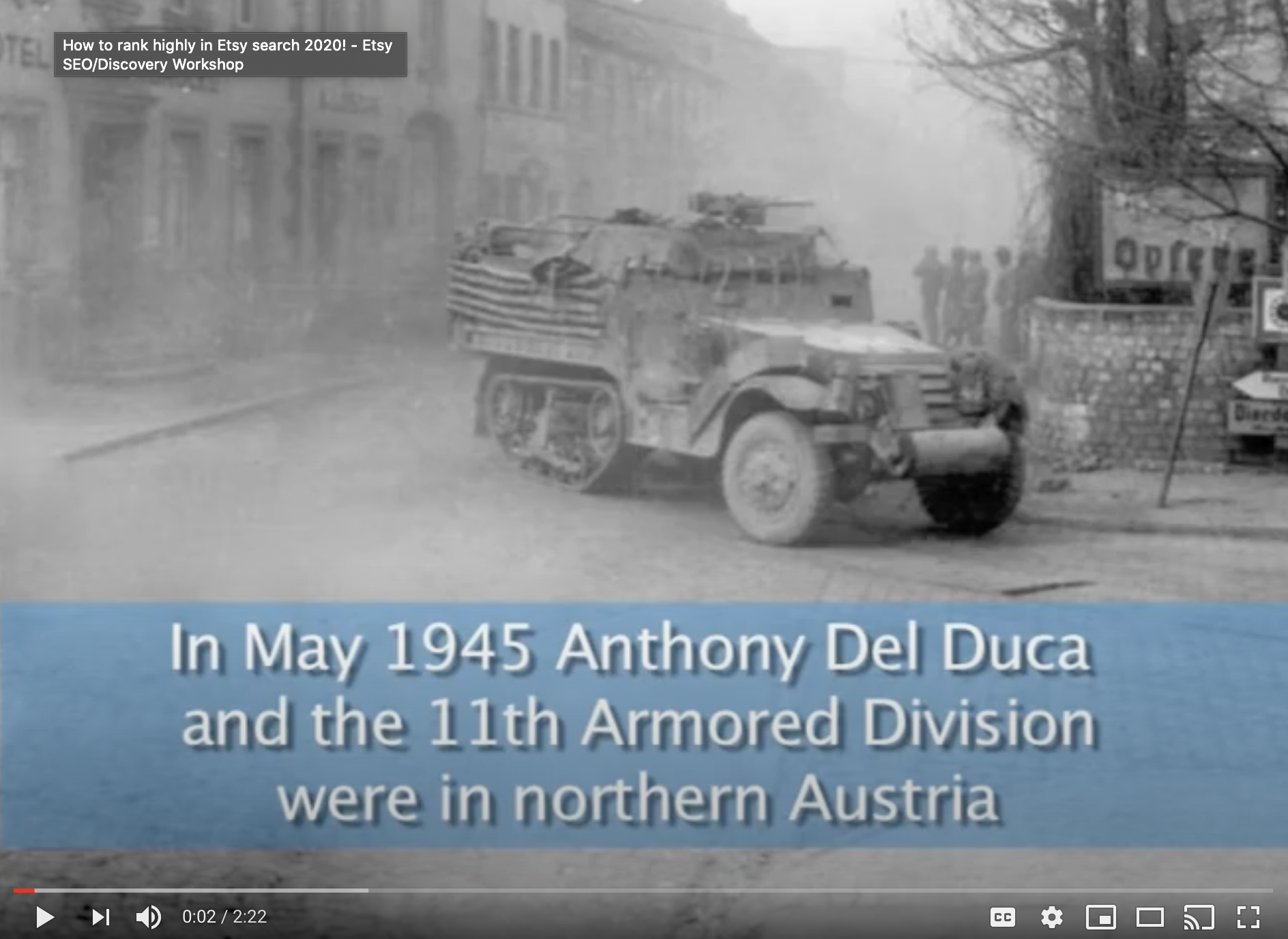 Support the Museum
As a not-for-profit museum, we rely on grants, donations, and memberships to fund our operations. Your support makes a difference!
Thanks to these companies and organizations for their generous support: