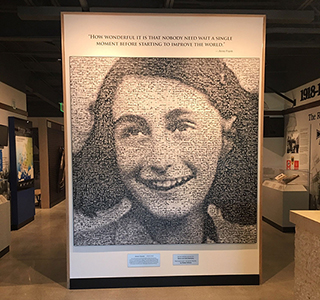 We're now open at our new location!
The new Museum's Hours of Operation are Tuesdays through Sundays from 1:00pm - 4:00pm, with a daily Docent-led tour at 1:30pm. Please note that tour size is limited to 35 people. Self-guided and audio tours are also available.
Our new address is:
975 Imperial Golf Course Blvd., Suite 108,
Naples, FL 34110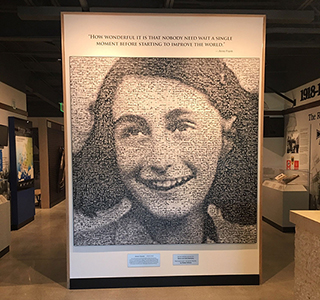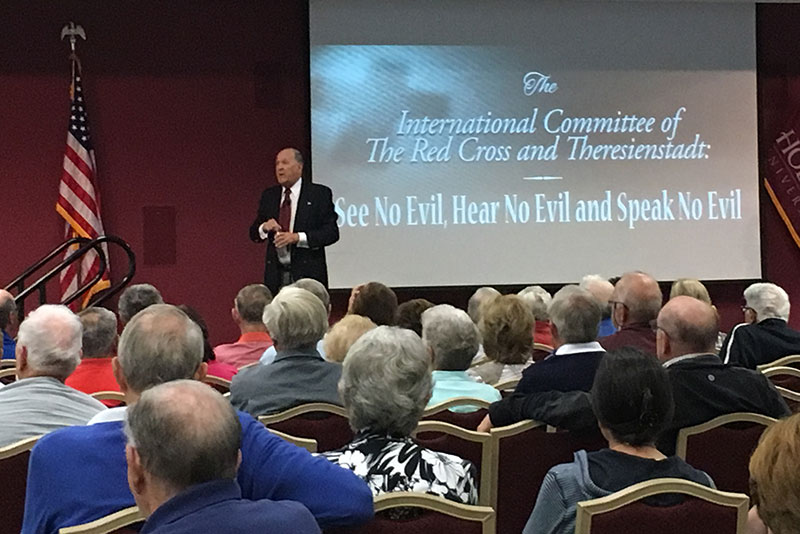 Elliott Katz 2020 Lecture Series
The Holocaust Museum & Cohen Education Center and Hodges University have partnered to present the 2020 Elliott Katz Lectures. This popular series is 6 lectures that explore topics related to the Holocaust. A subscription for all 6 lectures for $150 is available only online at HolocaustMuseumSWFL.org.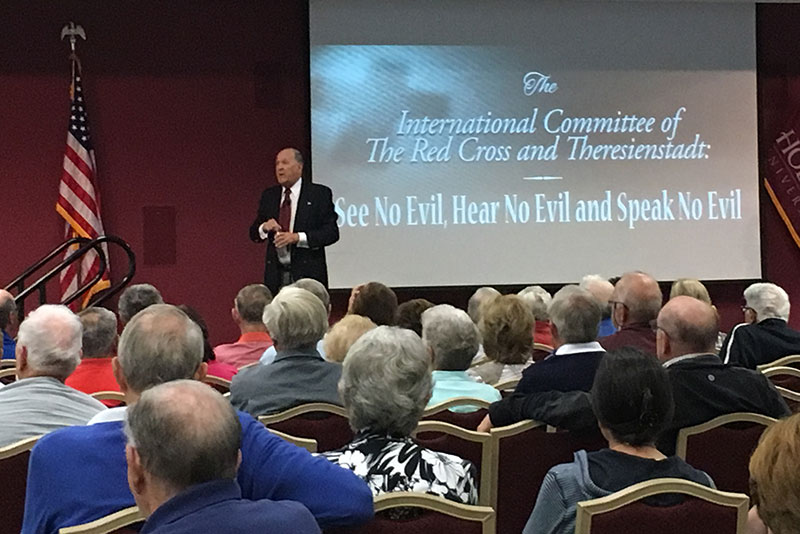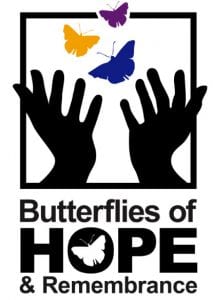 Save the Dates
Thursday, December 12, 2019 for The Luncheon
and
Monday, March 2, 2020 for Triumph
Dr. Ruth Westheimer is our Speaker for Triumph 2020
More Details Coming Soon.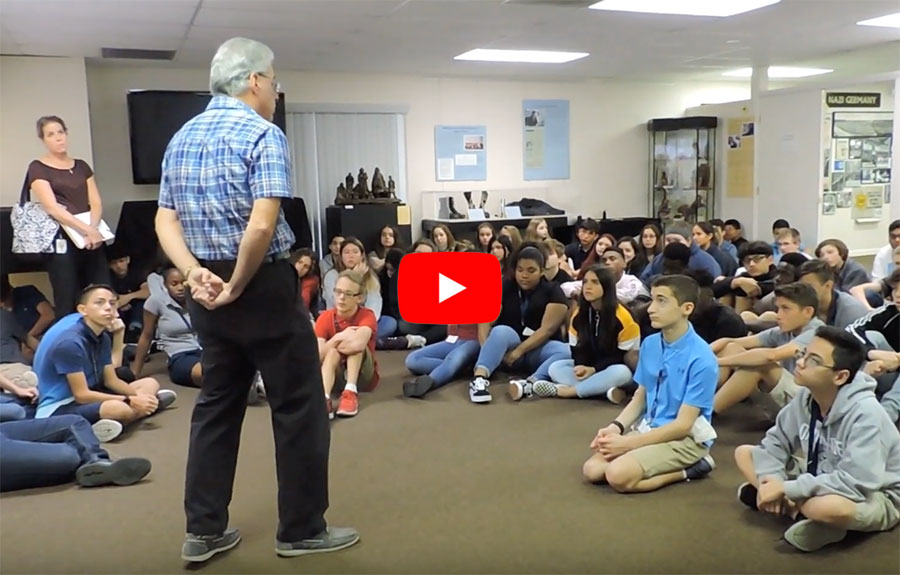 The Impact of An 8th Grade Field Trip to the Museum
This video shows how the Museum engages with students on an 8th grade Field Trip, along with commentary by their teacher on the importance of the visit for their age group and its post-visit impact on their behavior. Video also introduces the new Museum and shows the "fly-through" animation of the new layout.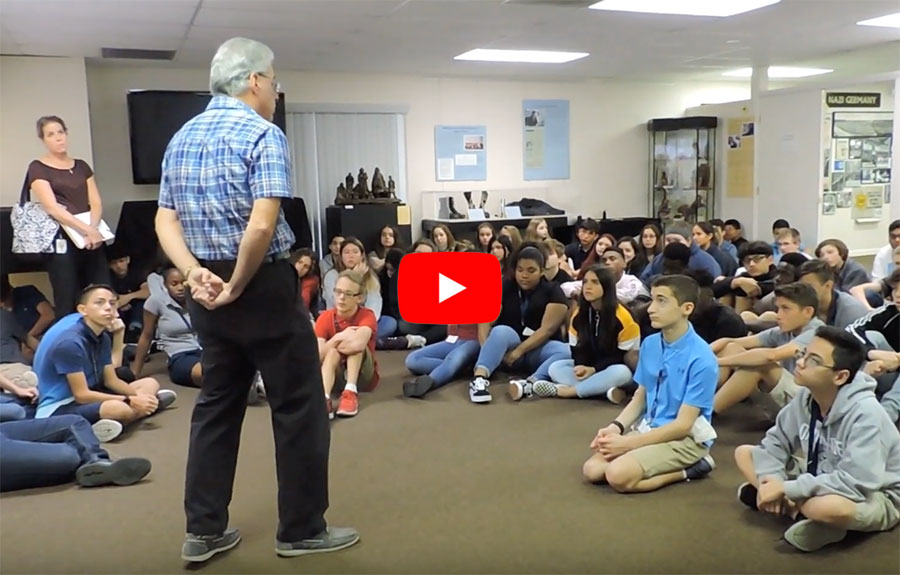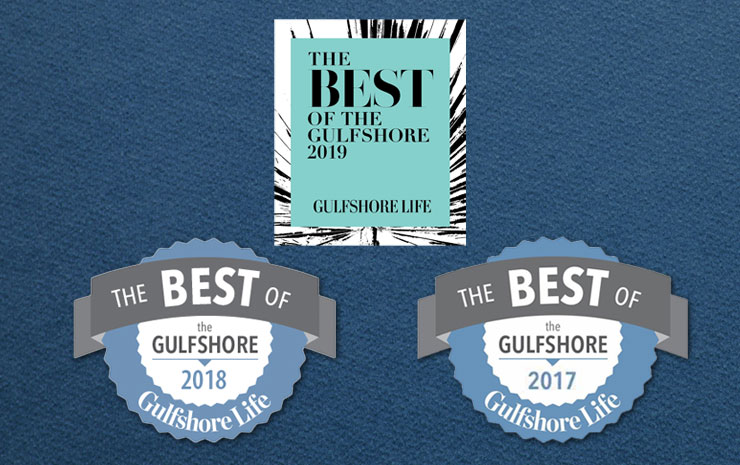 Support the Museum
As a not-for-profit museum, we rely on grants, donations, and memberships to fund our operations. Your support makes a difference!