Those who care most about standing up against injustice believe strongly in our mission. Donors provide the lion's share of our funding. They understand that the legacy they can leave for future generations is to remember the past and tell the stories that must be told.
With your help we can do more to teach the lessons of the Holocaust to inspire action against bigotry, hatred, and violence.
For credit card gifts, please click the button below. For gifts of stock, bonds, or other securities contact Tim Morrison at 239-263-9200 ext. 207 or tim@hmcec.org.
Education – the Heart of the Museum
The education programs of the Holocaust Museum & Education Center of Southwest Florida are not designed to expose young people to the horrors of the past, but to introduce them to the very real people who lived that history. Meeting these people and learning their stories inspires us to do better - to be better.
Your support makes an impact! Last year over 17,000 students, parents, and teachers were touched by our education programs. We could not have achieved these results without your partnership. A gift of just $54 enables us to cultivate the themes of respect, compassion, and action in the lives of 10 students! How many lives could you inspire this year?
What does your donation accomplish?
Education Programs for more than 15,000 students and teachers, especially in grades 5, 8, and 10 as well as teacher training programs.
"Meet A Survivor" presentations at area schools.
Proper accession, storage, and display of donated artifacts.
Recording, preservation, and use of testimonies of our local community members who are Survivors, Witnesses, or WWII Camp Liberators.
Awareness of important issues through our participation in community events and with many nonprofit and business partners.
THE HOLOCAUST MUSEUM OF SOUTHWEST FLORIDA IS A 501(C)(3) TAX-EXEMPT ORGANIZATION AND IS REGISTERED WITH THE STATE OF FLORIDA DIVISION OF CONSUMER SERVICES (CH14544). A COPY OF THE OFFICIAL REGISTRATION AND FINANCIAL INFORMATION MAY BE OBTAINED FROM THE DIVISION OF CONSUMER SERVICES BY CALLING TOLL-FREE (800-435-7352) WITHIN THE STATE. REGISTRATION DOES NOT IMPLY ENDORSEMENT, APPROVAL, OR RECOMMENDATION BY THE STATE.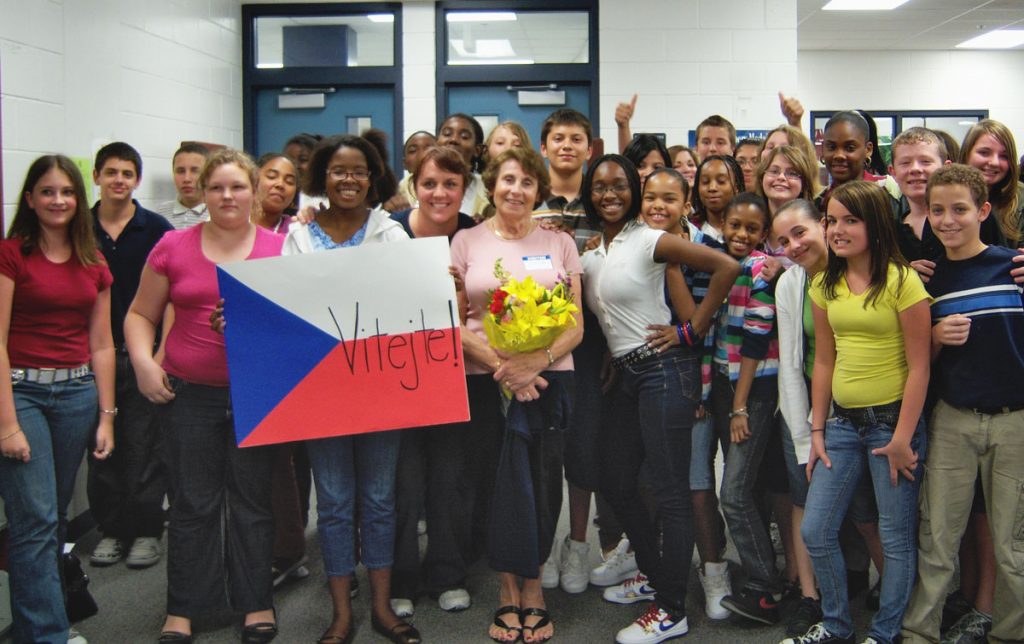 "It was a privilege to witness a Holocaust Survivor's story. I will always remember Anneliese asking us to respect each other and live peacefully. I will think of that the rest of my existence."
—Annette N., Lexington Middle School Student