GenShoah of SWFL is an organization open to children and grandchildren of Holocaust Survivors and others interested in:
Promotion of Holocaust Education and Human Rights
Preservation of the history and memories of the Holocaust
Connection of 2nd and 3rd Generations with one another
Support of The Holocaust Museum & Cohen Education Center
GenShoah offers films, speakers and special events from October through April each year. Program themes focus on Holocaust history and its relevance to contemporary Human Rights issues. Most programs are free of charge and open to the community. For more information on becoming a member of GenShoah of SWFL and to receive its newsletter featuring program announcements, please contact genshoah@hmcec.org.
The Holocaust Museum is partnering with a variety of community organizations to present some exciting programs!
Gulfshore Playhouse Holocaust Education Plays
The Museum has partnered with the Education Department of Gulfshore Playhouse in the creation and presentation of two original plays for middle school and high school presentation. Prior to the school performance, a Museum Educator provides students with the historical context for, and personal stories of, the main characters in the play. Each play is based on the life of a local SWFL Holocaust Survivor who worked with the Museum. Following the performances, the actors hold a "talk back" discussion session with the students. The class also completes an assignment sharing on their thoughts about the play and what lessons they took from it. The first play, In Flight, by Hester Kamin, describes how Survivor Sabine van Dam's family fled the Nazis in Holland. The current play, Remember: The Story of Abe Price, by Jeffrey Binder, explores the experiences of Abe's family and his own escapes from the Nazis in Poland.
The plays were produced by Gulfshore Playhouse, Founding and Producing Artistic Director Kristen Coury, Managing Director Joel Markus.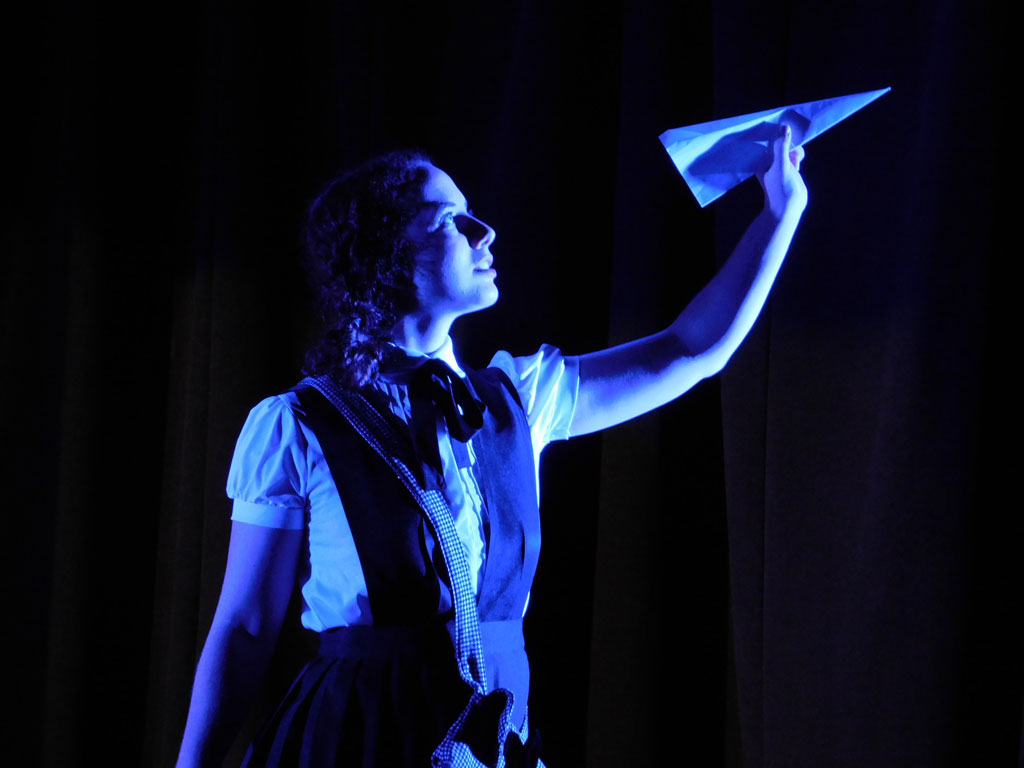 Movies That Matter
Movies That Matter" is an annual film series highlighting documentaries on a variety of important Human Rights topics. Each film is followed by a Discussion Panel/Q&A with experts on the film's subject.
Movies That Matter is co-sponsored by:
Collier County Jewish Book Festival
Each year, the Museum is the sponsor for Festival events featuring Holocaust and World War II-themed books.
In 2016, the sponsored authors came for a tour of the Museum with Festival Founder and Director Ted Epstein. A school group happened to be at the Museum, and the authors were invited to speak to the students. It turned out to be a wonderful encounter for all, in that it was the first time the authors had spoken to a school group, and the first time the students had met authors!