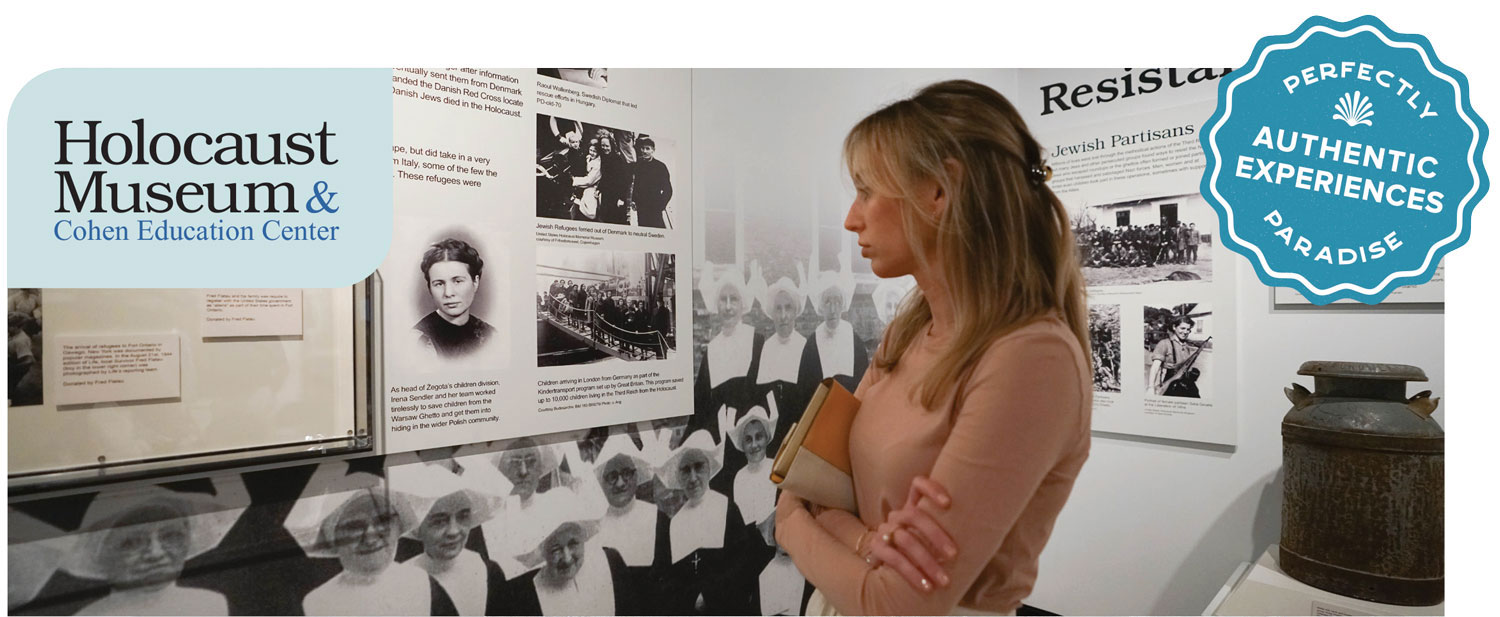 Stories of the Holocaust and Behind the Scenes
at the Holocaust Museum & Cohen Education Center
Explore the stories of the Holocaust to discover its causes, lessons and connections to Southwest Florida residents who are Holocaust Survivors and Camp Liberators. Your expert guide will recount stories of Holocaust history along with those of rescue and resistance.
Next, you will go behind the scenes with the Curator to learn about the Museum's collection of artifacts, documents and photographs. Then, you will hear the amazing story of Holocaust Hero, Irena Sendler.
This experience will surely inspire you to take action against bigotry, hatred and violence.
COST: $25 per person
DETAILS:
Available 2nd and 4th Tuesdays of the month
For Adults and Children 12 and up
Available for Special Groups up to 15 people
DURATION:
Approx. 2 hours (1 hour Docent-led Museum tour; 30-45 minutes Curator Presentation)
TIME: 2pm-4pm unless otherwise indicated