Alexi C. Cardona, Naples Daily News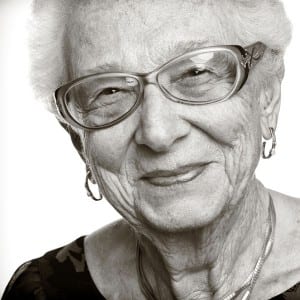 Even on her last day at the Holocaust museum in North Naples, Lorie Mayer captivated a crowd.
Mayer visited the museum in April to say goodbye to the place and the people with whom she had spent nearly two decades. A group of middle schoolers were taking a tour. Museum president Susan Suarez asked if Mayer would introduce herself and say a few words, maybe for the last time, to the students.
Mayer was happy to. She launched into an unscripted talk about her experience as a Holocaust refugee, the story of the museum she helped build, and its mission — to present factual, carefully vetted information and testimony of World War II and the Holocaust.
"She was 91 years old and not in good health," said Suarez, the museum president and CEO. "Having these kids listen to this diminutive woman was powerful. They were all listening to Lorie. She was powerful. All 4 feet 9 inches of her."
Mayer, a founding member of the Holocaust Museum & Janet G. and Harvey D. Cohen Education Center, died Dec. 1 in Chicago. She had been suffering from congestive heart failure and died peacefully in her sleep, according to her family. She was 91.