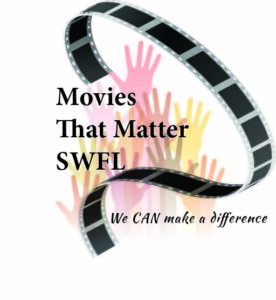 The Human Rights Film Coalition of Southwest Florida is pleased to present the 2021 "Movies That Matter" Zoom Film Discussion series. The issues to be discussed this year include "Modern Genocides," "Farm Worker Rights" and "Homelessness." All film discussions will include Q&A with experts who will explain the broad issues and how local action can make a difference.
The series is free of charge, with reservations required.
Sponsorships are available and fully deductible - Platinum Level $500, Gold Level $250, Silver Level $100. Sponsors will be recognized on all promotional emails, during each Zoom panel, and on our website. For more information, e-mail Tim@HMCEC.org. Thank you to our Movies That Matter Silver Sponsors Monica and Allan Goodwin and Linda Singer and Louis Klein.
Human Rights Film Coalition of Southwest Florida partners are: :