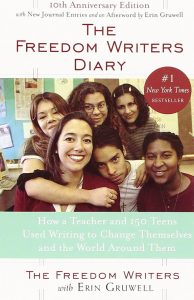 Quail West Golf & Country Club, 5950 Burnham Road, Naples, FL 34119
RSVP by March 7
Patron Reception begins at 5:30pm
Main Event begins at 6:15pm
Dress: Cocktail Attire
Please join us for an inspiring evening as the Museum presents Triumph 2017 – The Freedom Writers Story. Our special guest speaker is Erin Gruwell. In 1994, Ms. Gruwell was a young English teacher of 150 at-risk students of diverse backgrounds in Long Beach, CA. The 2007 film, Freedom Writers starring Hilary Swank, tells the story of Ms. Gruwell's teaching method and its life-changing impact on her students. Ms. Gruwell used The Diary of Anne Frank, among other books written by teenagers, to break through to her students and show them how to change their lives. The diverse student group eventually bonded with each other as their journal entries about dealing with and overcoming the adversity they faced were shared anonymously in class. Through this approach to learning and literature, Ms. Gruwell provided hope to her students by showing they weren't alone in the troubles they faced. The result of her personal investment in her students and her unique teaching methods was that all 150 of her at-risk students graduated from high school. Her student group, known as "The Freedom Writers" also achieved later success as co-authors of the New York Times best-selling book The Freedom Writers Diary. The group's name is a take-off on the "Freedom Riders", the 1960s civil rights activists.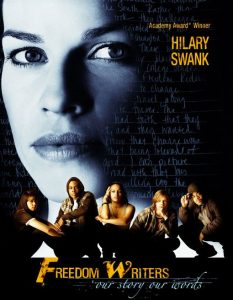 After teaching, Ms. Gruwell went on to found The Freedom Writers Foundation, whose mission is "to provide educators with tools to empower all students to succeed". The Foundation has an international reach, and hopes to "improve the education of students around the globe".
Please join us for Triumph 2017: The Freedom Writers Story. This very special evening will highlight the life-changing power education can provide to children of all backgrounds. Single tickets to the event are $275 each. Event Sponsorship packages are also available – please click here for details. For more information on becoming a Sponsor and to purchase tickets, please contact Tim Morrison, Development Specialist at Tim@HolocaustMuseumSWFL.org or call 239-263-9200.
Photo credits: The Freedom Writers Foundation