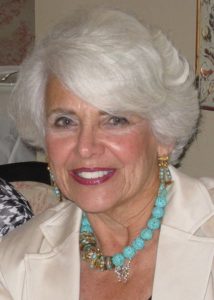 "There was no more prodigious acquirer of art than Adolf Hitler. The trouble was the art he acquired belonged to somebody else."
Join Ellaine Rosen, Holocaust Museum & Cohen Education Center and Baker Art Museum Docent for a fascinating series of four lectures about the greatest art theft in history, which led to the greatest "treasure hunt" in history—and a story still waiting for its end.
Lecture Dates:
Lecture 1 – Friday, March 13
Lecture 2 – Friday, March 20
Lecture 3 – Friday, March 27
Lecture 4 – Friday, April 3
Time:
10:00am – 11:30pm
A painting by Degas, stolen; another by Van Gogh, destroyed; a portrait by Raphael — along with thousands of other works of art — still missing. This is the result of the organized plunder of European countries by the Third Reich during World War ll.
Fortunately, the Monuments Men located more than 1,000 repositories of looted art —in mines, caves, churches and castles. To this day, there are efforts to identify Nazi looted art and return these "prisoners of war" to their rightful owners, their families or their respective countries.
Among the topics to be covered are:
The 1937 Degenerate Art Show
The "top ten" most famous artworks seized by the Nazis
European Jewish art collectors and their collections
Legal disputes with individuals, museums, galleries and nations
Hollywood movies dealing with these issues
The series is free and open to the public. Seating is limited, however, and RSVP's are required. Don't delay – seats are going fast! RSVP NOW