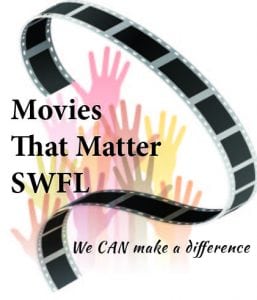 The Human Rights Film Coalition of SWFL Once Again Presents Movies that Matter.
Wednesdays, October 14, 21, and 28. Discussions will be 7-8pm on Zoom. Participants will receive a link to watch each film in advance of the discussion.
Due to the need to socially distance AND theaters being currently closed, this year's movies will be viewed at home and the panels will take place on Zoom, an internet-based video conferencing platform.
The panels will be made up of people involved with the films and/or the causes addressed in the films. We will discuss how these issues affect Southwest Florida, and how you can help.
Reservations for tickets to the films and Zoom panels are free. You can RSVP at hmcec.org by clicking on "Event Tickets." After you register, we will send a link to join the discussions you would like to attend. Attendees will be able to submit questions via the "chat" box on their screen.
Sponsorships for all 3 films and panels are available.
Gold Level for $250 and Silver Level for $100.
Each sponsor will be recognized on all promotional emails to our entire email list of over 4,000 households, during each movies' Zoom panel, and on our website.
THANK YOU TO:
PLATINUM SPONSOR – SHERRY and STEVE PINO
GOLD SPONSOR – THE TIKKUN OLAM COUNCIL OF TEMPLE SHALOM
SILVER SPONSOR – IDA and JEFF MARGOLIS
SILVER SPONSOR – ELAINE and FRED KAMIN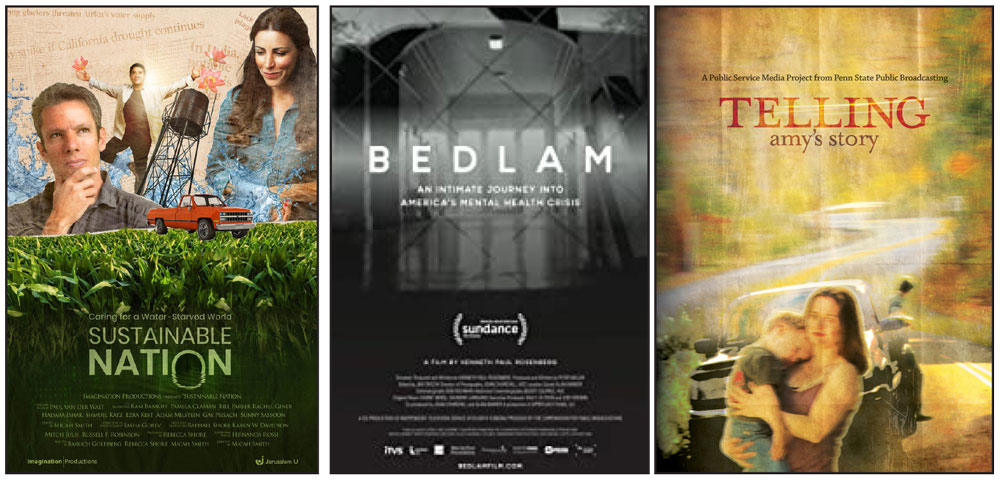 "SUSTAINABLE NATION" PANEL: Wed., Oct. 14 at 7:00 pm
A 1 hour-long documentary from Imagination Productions which follows three individuals who are doing their part to bring sustainable water solutions to an increasingly thirsty planet.
"BEDLAM" PANEL: Wed., Oct. 21 at 7:00 pm
Through intimate stories of patients, families, and medical providers, this feature-length documentary immerses us in the national crisis surrounding care of the severely mentally ill.
"TELLING AMY'S STORY" PANEL: Wed., Oct. 28 at 7:00 pm
Hosted by actress and activist Mariska Hargitay, and told by detective Deirdri Fishel, the movie follows the timeline of a domestic violence homicide that occurred on Nov. 8, 2001.