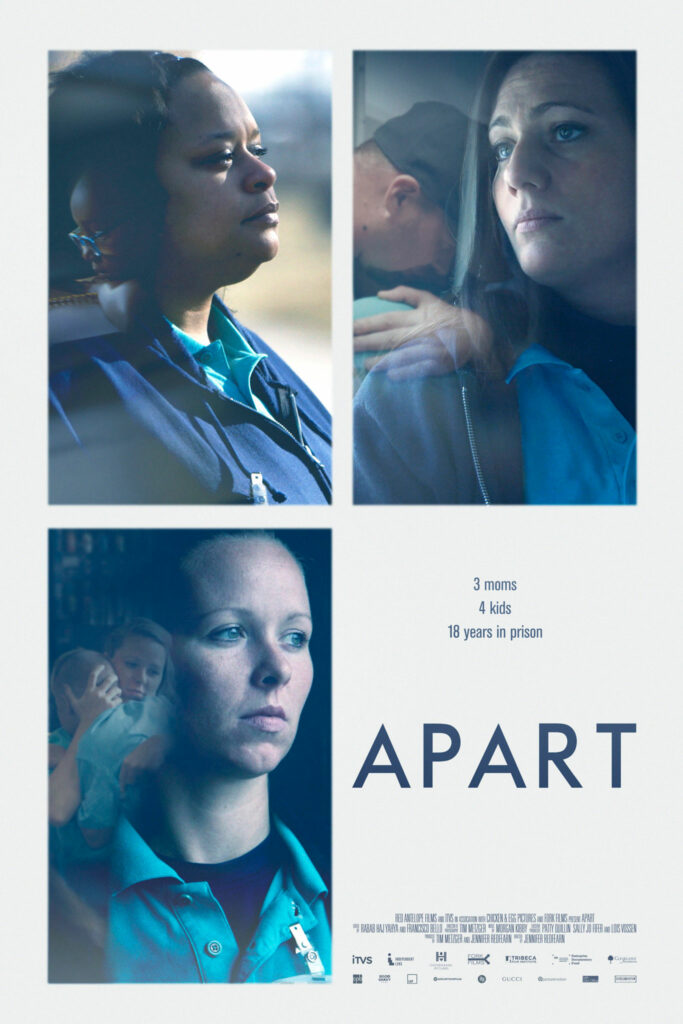 "APART" Zoom Panel Discussion
Wednesday, May 3,2023
4:00pm – 5:00pm (Eastern U.S. and Canada)
RSVP Required to receive Film Link and Zoom link
The final film of this season's "Movies That Matter – Steve Brazina Memorial Film Series" will be "APART." The documentary looks at the impact on women incarcerated on drug-related charges and their families. "APART" follows Tomika, Amanda and Malika as they try to restore family life during and after their prison terms.
Zoom Panelists will include Tammy Franklin, Associate Director, Academy Programs at Prison Fellowship. Prison volunteers shaped her life. Today, Tammy is bringing that same ray of hope back to incarcerated women. Also joining the panel will be a representative from Avow's counseling program for children with incarcerated parents.
How to Watch the Film …
One week prior to the Zoom discussion, a link to watch "APART" will be sent to all RSVPs. A link to the Zoom will be sent 24 hours before the program. To RSVP, please click the button below. We hope to see you on Zoom.