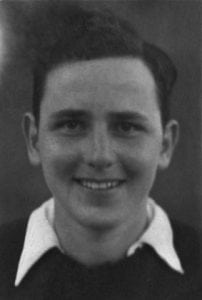 If you were out of town and missed the presentation "Letter from Australia", there's a second chance to catch it on October 30th at 10:30am at the museum.
In the presentation, David Nelson, Museum Education Assistant, will show how he tracked down the family of a Holocaust victim through letters, documents and Holocaust-related websites.
He tells the story of a young Jewish boy, Kurt Kriszhaber, deported by the British to an Australian internment camp. David finds out what happened to the family Kurt left behind in Europe, and in a recent breakthrough, even uncovers the fate of Kurt's only surviving wartime relative, his sister Martha.
Open to the public and admission is free of charge. RSVP required.