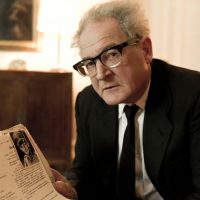 GenShoah film: "The People vs. Fritz Bauer"
Even though many people know a good deal about the story of the capture of Nazi war criminal and one of the major organizers of the Holocaust, Adolph Eichmann, few people knew about the efforts of Fritz Bauer to bring Eichmann to justice. Fritz Bauer was the German Attorney General who attempted to bring Nazi criminals to court. His efforts resulted with little success because of those in the German government who sought to repress the horrors that were in their past. This riveting historical film reveals how Bauer was willing to commit treason because of his concern for the German future and for his quest to get justice, not revenge.
Admission is free; reservations required; to R.S.V.P. to genshoahswfl@icloud.com.