Food Chains highlights the hunger strike at Publix Supermarkets headquarters by farm workers from Immokalee, FL, which protested poor wages and working conditions.
How to Watch the Film:
Prior to the discussion, you can pre-watch Food Chains on Netflix, Amazon, or iTunes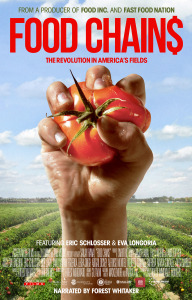 Guest Panelists:
Leonel Perez, a key leader of the award-winning human rights organization, the Coalition of Immokalee Workers (CIW).
Silvia Sabanilla is a staff member and leader of the CIW.