You're Invited to Attend a Featured Lecture by Yale History Professor Timothy D. Snyder
The Holodomor – A Look Back at Stalin's 1932-1933 Genocide in the Ukraine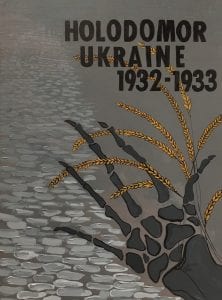 Please join us for an insightful lecture on the 1932-1933 Holodomor Genocide by Yale Professor Timothy D. Snyder. The Holodomor is the little-known genocide in which millions of Ukrainians were starved to death on the orders of Josef Stalin. The unnecessary and artificial "famine" was brought about by Stalin's draconian harvest regulations. The measures were intended to pressure and punish Ukrainians refusing to relinquish their family farms to the Soviet farm collectivization plan. The country was considered the "breadbasket of Europe" and key to Stalin's plans to feed the citizens of the Soviet Union.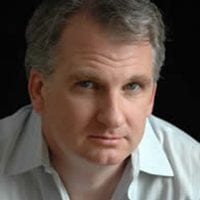 Dr. Snyder is an author and historian specializing in the history of Central and Eastern Europe, and the Holocaust. He is the Richard C. Levin Professor of History at Yale University and a Permanent Fellow at the Institute for Human Sciences in Vienna. Snyder is also a member of the Council on Foreign Relations and the Committee on Conscience of the United States Holocaust Memorial Museum.
The event is open to the public, and here are the details:
Date: Sunday, October 20, 2019
Time: 2:30pm (doors open at 2pm) – 3:45pm; Reception to follow
Location: Venue Naples
13240 Tamiami Trail North
Naples, FL 34110
(Venue Naples is located 1 block north of the Holocaust Museum & Cohen Education Center)
Tickets: $25.00*; advance purchase required – click here to purchase tickets. Please note tickets are only available on the Museum's website—no tickets will be sold at the door.
*Ticket price includes Museum admission (a $15 value) on Sunday, October 20. Guests can visit the Museum and tour the Holodomor exhibit prior to Dr. Snyder's lecture. The Museum will be open that day from 1pm – 4pm. The lecture is being co-sponsored by the Museum and the Ukrainian National Women's League of America.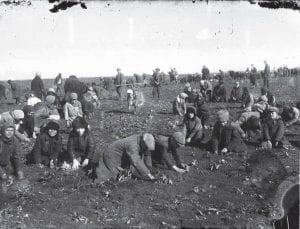 The Holodomor exhibit will be on display at the Museum through the end of November. The exhibit is co-sponsored by the Southwest Florida Chapter of the Ukrainian Women's League of North America, with input from the Holodomor Research and Education Consortium, part of the Canadian Institute of Ukrainian Studies (CIUS) of the University of Alberta. The exhibit features panels created by the League of Ukrainian Canadians, as well as materials from the U.S. Congressional Ukraine Famine Commission.
We hope you will visit the Holodomor exhibit and join us for this important lecture.