Do you know the true tale of the wartime escape that saved Curious George?
Have you ever wondered about the story behind the story of that curious little monkey named George? Did you know that he was a World War II refugee and came to the United States with a different name?
We invite you to learn about out all this and more at our 2016 Annual Luncheon!
Host Sponsors: Estelle and Stuart Price
RSVP by December 1, 2016
Dress: Business Casual
Our Guest Speaker is Louise Borden, author of The Journey That Saved Curious George: The True Wartime Escape of Margret and H.A. Rey.  She will discuss how George's creators, Margret and H. A. Rey, escaped Nazi-dominated Europe via a perilous journey by traveling through five countries in five months before finally arriving safely in the United States in the fall of 1940. You will learn all sorts of things about everyone's favorite little monkey and his adventures, too. This year marks the 75th anniversary of the publication in 1941 of the first Curious George book.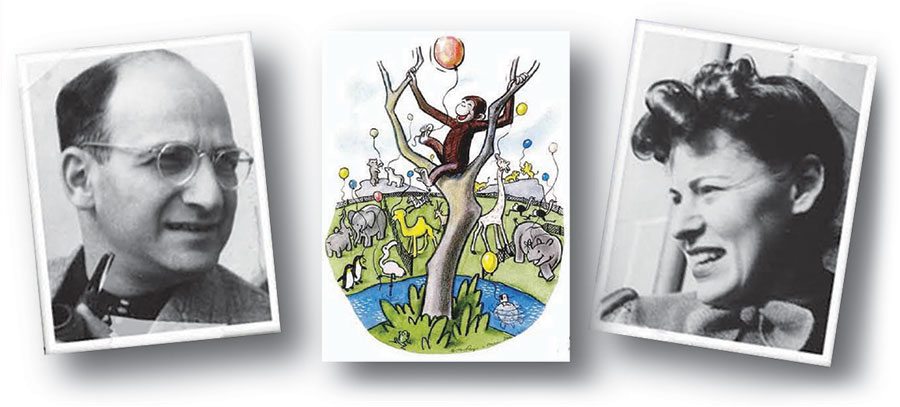 Ms. Borden is the author of numerous children's books about World War II and the Holocaust. A five-volume set of her works will be available for purchase at the event or pre-ordered for $60. Included in the set will be the special 75th anniversary edition of The Journey That Saved Curious George; The Little Ships: The Heroic Rescue at Dunkirk in World War II; Across The Blue Pacific; The Greatest Skating Race and His Name Was Raoul Wallenberg. The books can be purchased for personal enjoyment or can be donated to our local public elementary schools.
Luncheon Sponsorships are available at the following levels:
Outrageously Curious Level:  $2,000 (includes 2 Single Luncheon Tickets + 5 sponsored sets of books)
Most Curious Level:   $1,500 (includes 1 Luncheon ticket)
Curiouser Level:   $500 (includes 1 Luncheon ticket)
Curious Level:   $250 (includes 1 Luncheon ticket)
Luncheon proceeds will benefit the Education programs of The Holocaust Museum & Education Center of Southwest Florida.
For more information, please contact Tim Morrison, Museum Development Specialist at Tim@HolocaustMuseumSWFL.org or call 239-263-9200.
Image credit: The requested images from the cover are used in the book by permission of the de Grummond Children's Literature Collection, The University of Southern Mississippi, Hattiesburg, MS.